Meet Our 2019 Unity Fellows Cohort!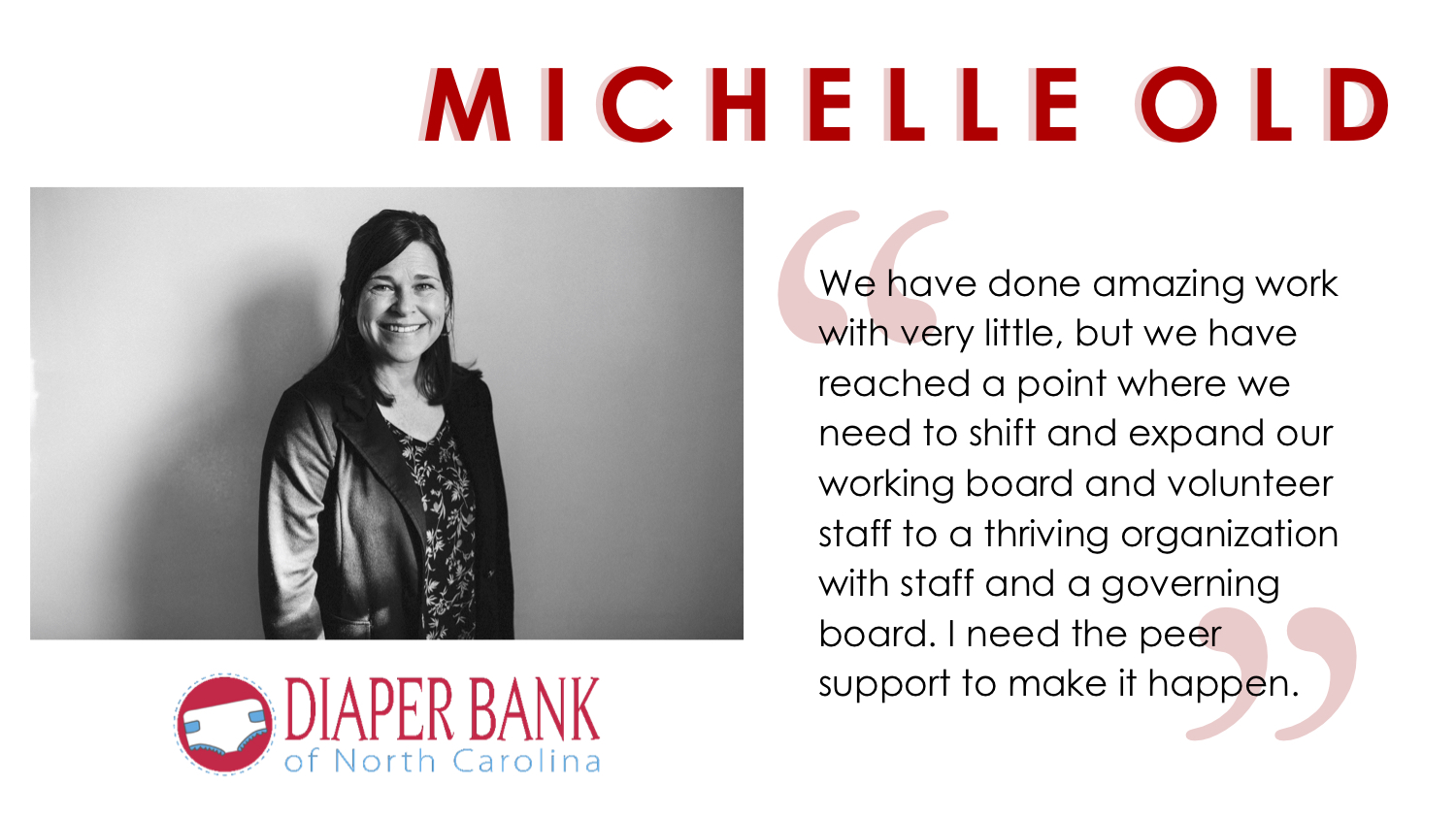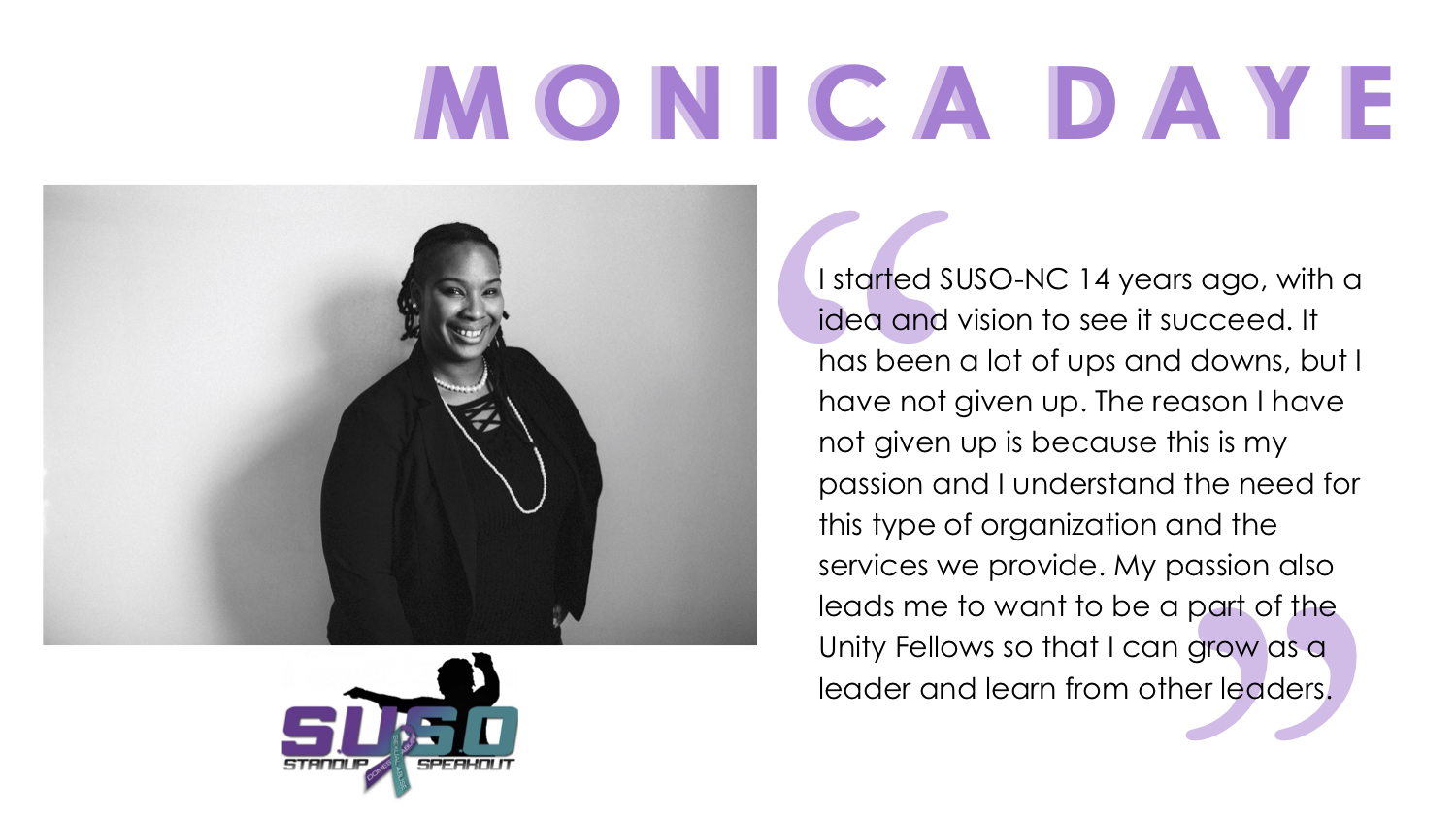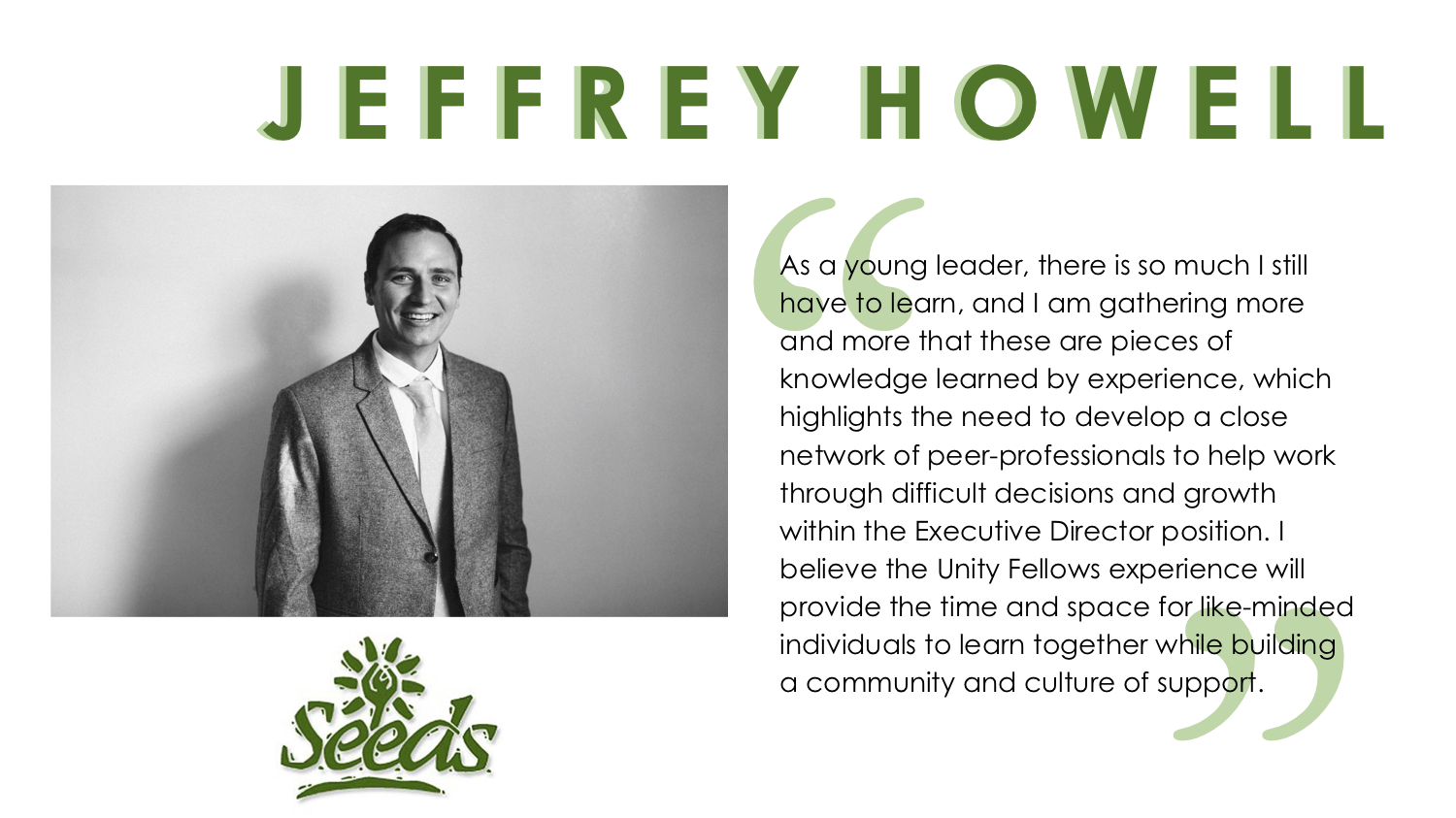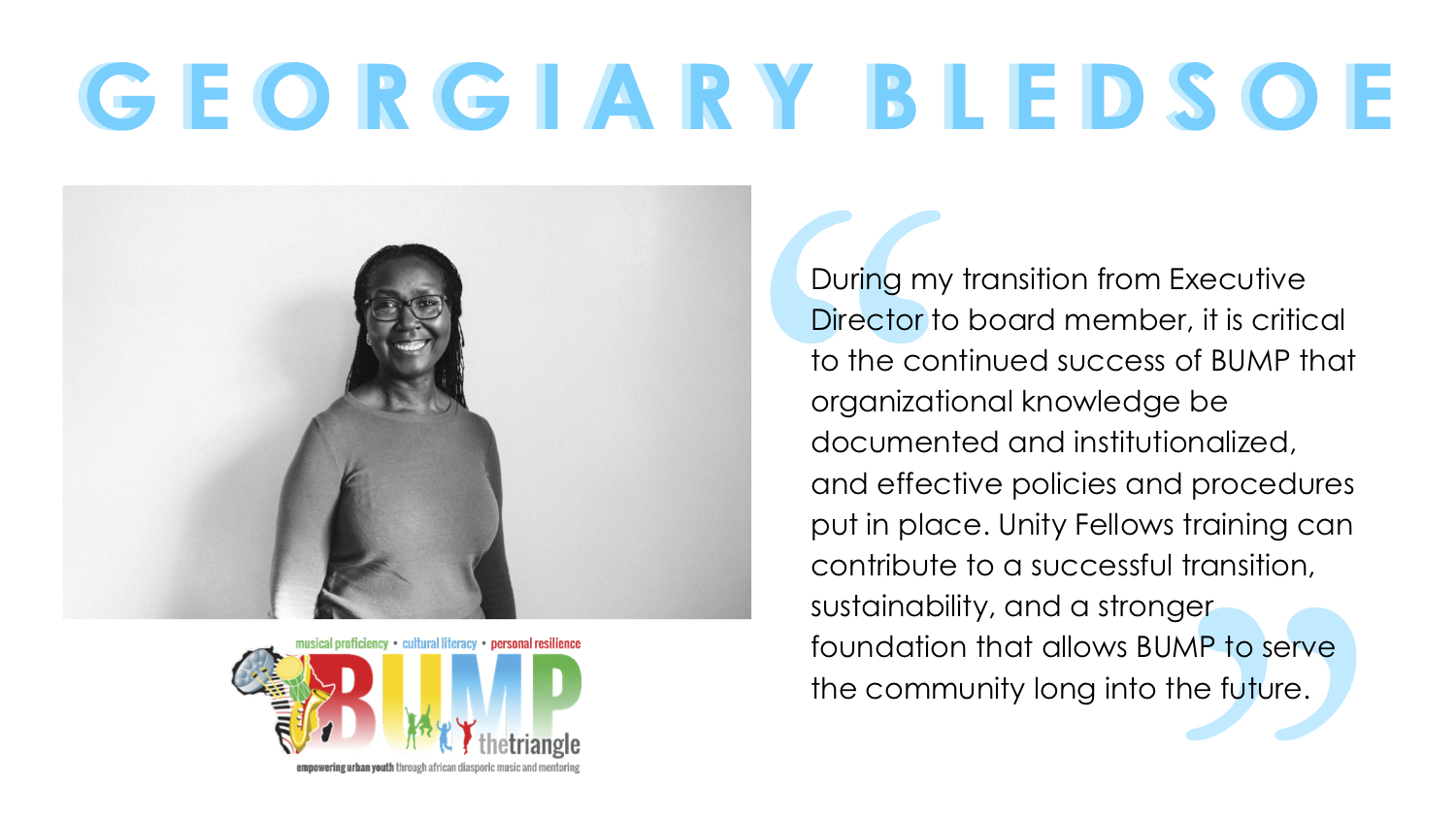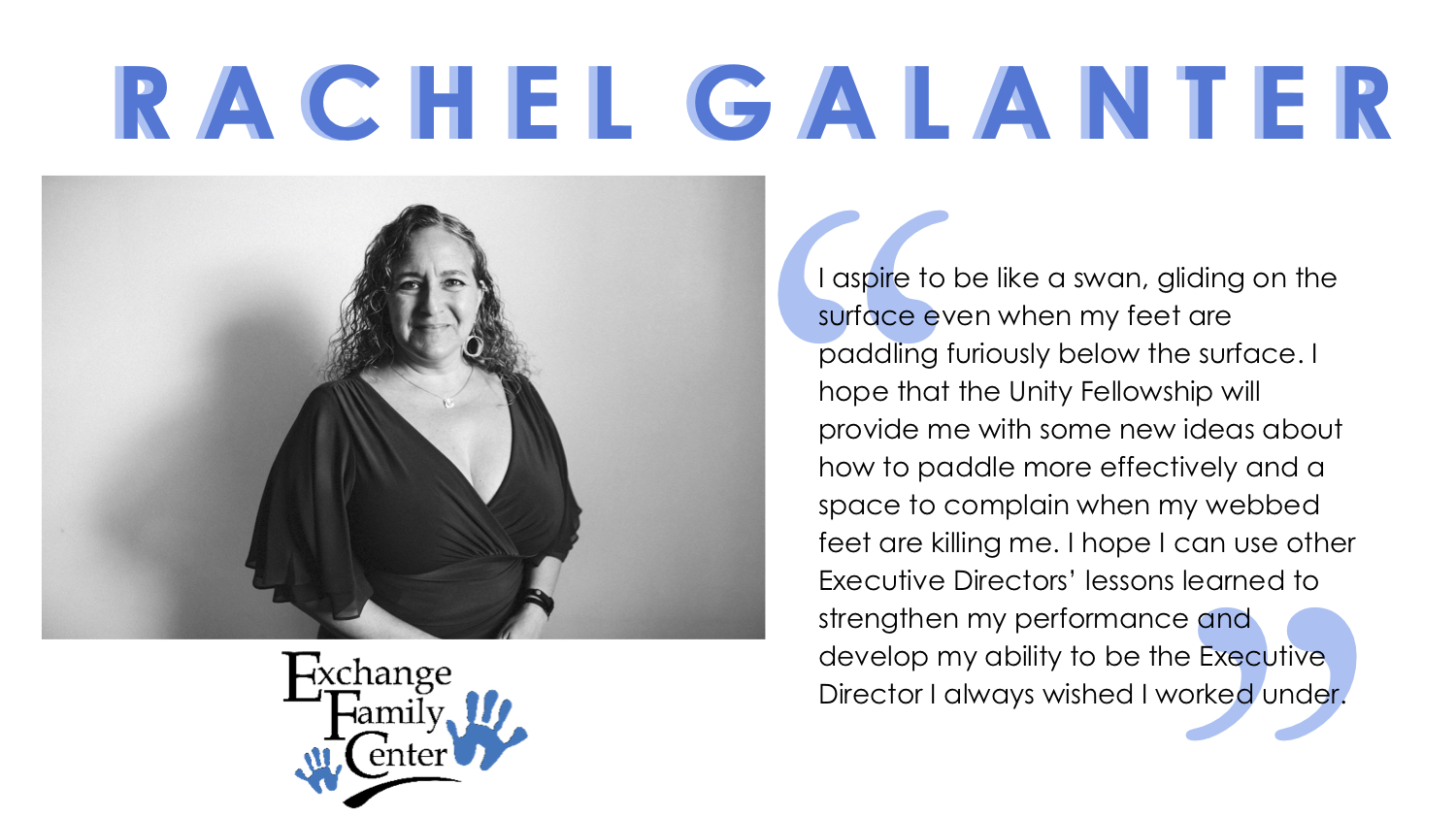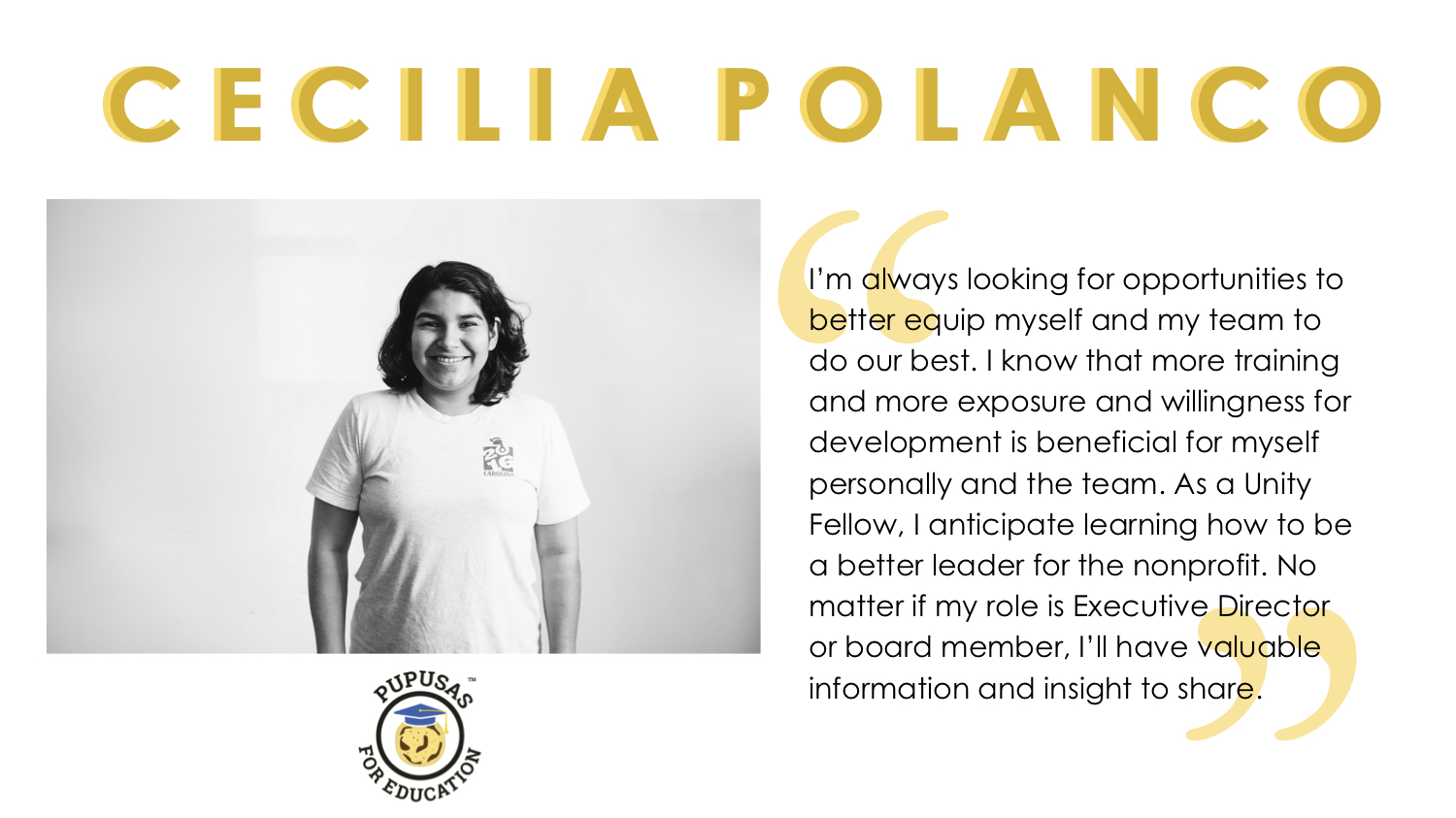 About
The Unity Fellowship is a capacity building and strategic leadership development program for nonprofit leaders designed to address the over-saturation and underdevelopment of the Durham non-profit community. The goal of the Unity Fellows program is to train nonprofit leaders in key organizational practices that promote long term organizational stability, while elevating key leadership skills that are specifically calibrated to Durham's local context.
Learn more about Julie Wells, our Unity Fellows Director, here:
Schedule
October 15th- Application Deadline
November 1st- Participants Notified
December 1st- Cohort Announced Publicly
January 15th- Cohort Begins
May 15th- Cohort Concludes
Focus Areas
Participants in the Unity Fellowship participate in 10 intensives over 4 months that focus on building capacity within the following key organizational stability goals:
Organizational Identity
Determining your Vision; Mission; and Values

Financial and Other Systems Administration
Setting a Budget; Conducting Cash Flow Analysis; Auditing; IRS Reporting, Creating Financial policies, Managing Day-to Day Operations

Long Range Strategic Planning
Setting Goals and Objectives; Determining KPI Metrics, Basic Data Analysis, Shaping Outcomes

Long Range Fundraising Planning
Needs and Resource Assessment; Donor Cultivation; Grant Writing

Annual Operational Planning
Setting Objectives, Creating Evaluation Systems, Activities & Timelines; Managing a Staff; Identifying Program Needs and outcomes; Committed Resources, volunteers

Board Development Planning
Needs Assessment; Evaluation; Recruitment; Orientation; Maintenance/Team Building

Staff Development and Organizational Culture Building
Needs Assessment; Evaluation & Review; Training; Team Building
Special Thanks to our Sponsors!